If you're working from home, creating a comfortable and productive workspace is essential. Fortunately, making budget-friendly Home Office Upgrades is easier than you might think. In this article, we'll explore how Home Office Upgrades can transform your workspace into an inspiring and efficient environment without breaking the bank.
Declutter and Organize
Before spending a dime, take a critical look at your current workspace. Clear out unnecessary clutter and organize your existing belongings. Invest in storage solutions like shelves, wall-mounted organizers, or storage bins to keep your workspace neat and tidy. A clean and organized space is the first step toward a more productive work environment.
Ergonomic Furniture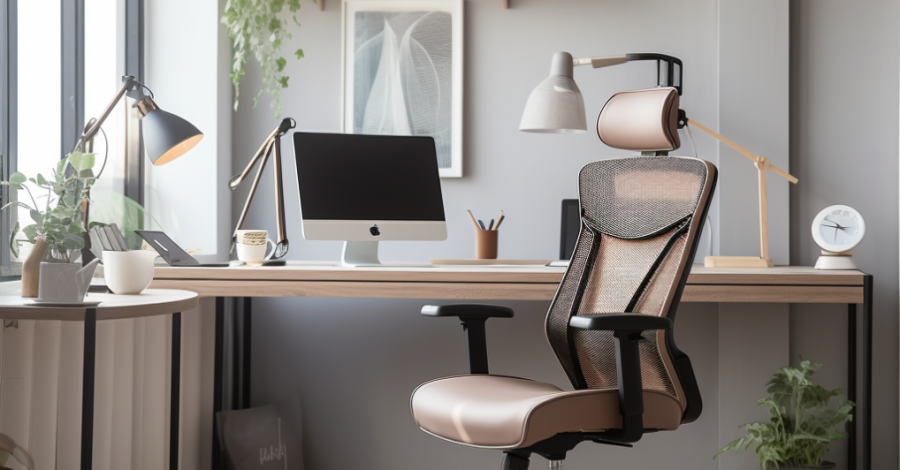 Your chair and desk are the backbone of your home office. Invest in an ergonomic chair that provides proper lumbar support and an adjustable desk to accommodate your workspace needs. Consider shopping for second-hand options or exploring budget-friendly alternatives. Proper ergonomic furniture ensures comfort during long work hours.
Quality Lighting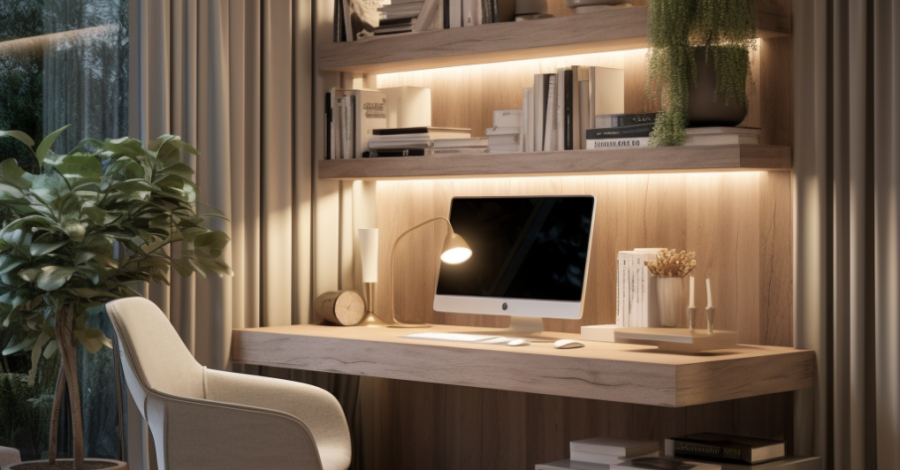 Proper lighting is crucial for productivity and your overall well-being. Opt for energy-efficient LED bulbs that mimic natural daylight. You can also add a stylish desk lamp or floor lamp to brighten up your workspace. Good lighting reduces eye strain and creates a more pleasant atmosphere, improving your work environment.
Personalize Your Space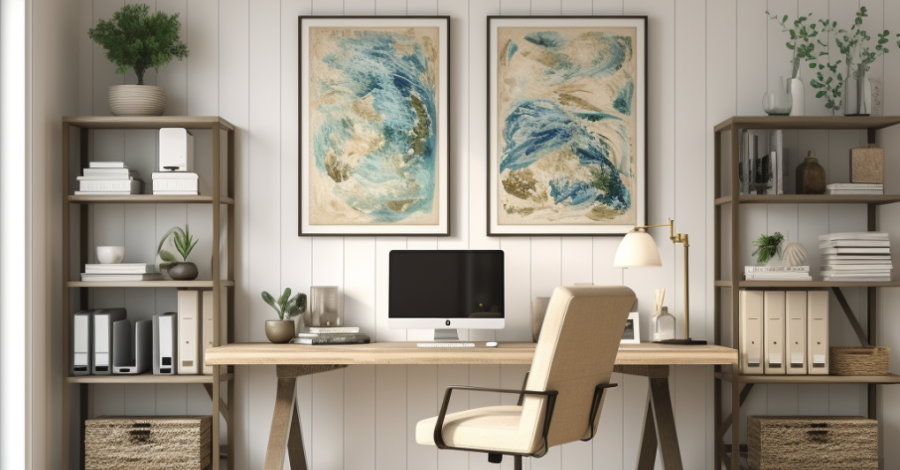 Adding a touch of personalization to your home office can make it feel more inviting. Frame your favorite artwork or family photos and place them strategically around your workspace. You can also consider using wall decals or removable wallpaper to add a pop of color and personality to your office. Personalization enhances your connection to the workspace.
Plants and Greenery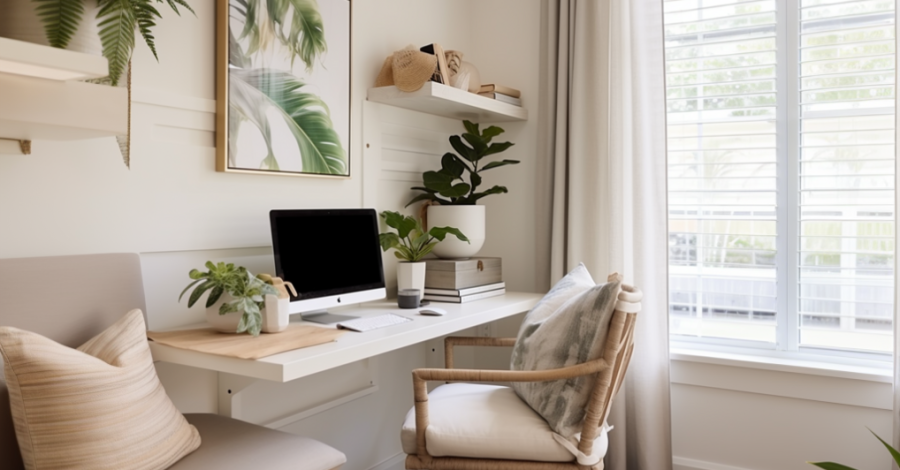 Incorporating some indoor plants or succulents into your home office not only adds aesthetic appeal but also improves air quality and reduces stress. Low-maintenance plants like snake plants or pothos are perfect for beginners and won't strain your budget. Plants create a calming and visually appealing atmosphere.
Cable Management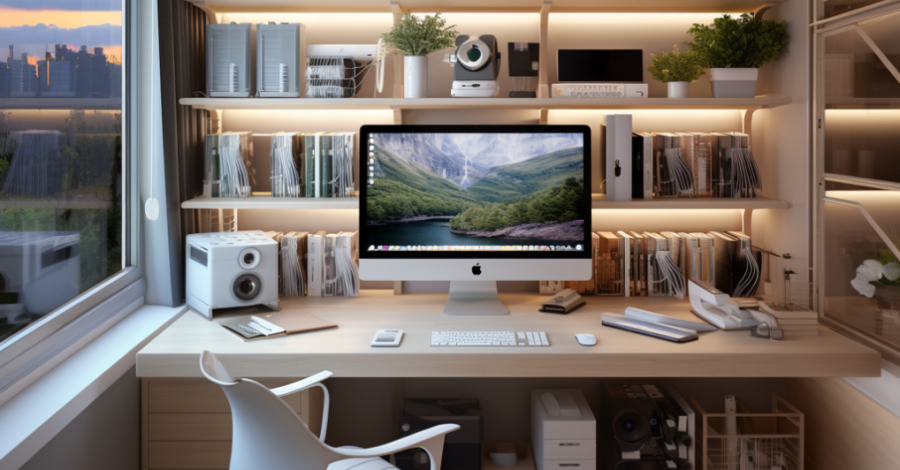 Tangled cables can create chaos in your workspace. Invest in cable organizers or clips to keep your wires neatly organized and out of sight. A tidy cable setup can instantly improve the overall look and functionality of your home office. Proper cable management reduces clutter and makes your workspace more efficient.
Conclusion
In conclusion, creating a productive and inspiring home office doesn't have to strain your budget. By implementing these budget-friendly upgrades, you can transform your workspace into a place where you'll be motivated to work efficiently while maintaining financial peace of mind. Remember that the key is to strike a balance between functionality, aesthetics, and affordability to achieve the perfect Darbo kambarys for your needs. If you'd like to see more examples of home offices, you can check out our website.
This revised version maintains the most important points and provides more detailed explanations without the need for sub-headings. It should still be SEO-friendly and informative for your blog post.