Hey there, design enthusiasts! Ready to give your walls a dazzling makeover? Welcome to a world where your walls aren't just barriers but canvases waiting to be transformed into stunning pieces of art. In this article, we're diving into the realm of wall paint design ideas that will breathe life and personality into your space. Get ready to elevate your walls with a touch of creativity and trendiness that'll have everyone talking.
1. Geometric Glam: Bold Shapes, Bold Statements
Shapes that Speak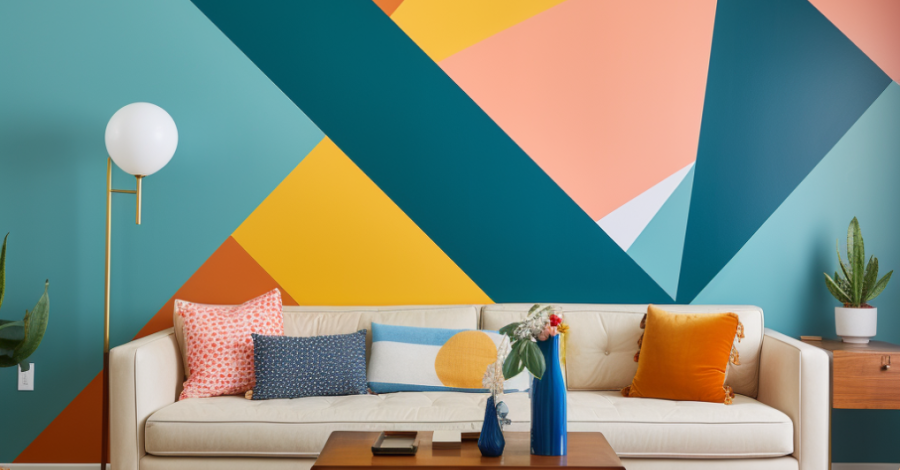 Geometric designs are all the rage, and your walls are the perfect canvas to experiment with bold shapes. Imagine crisp lines, sharp angles, and dynamic patterns that instantly draw attention. Geometric glam isn't just about aesthetics; it's about making a powerful statement through design.
Color Pop Geometry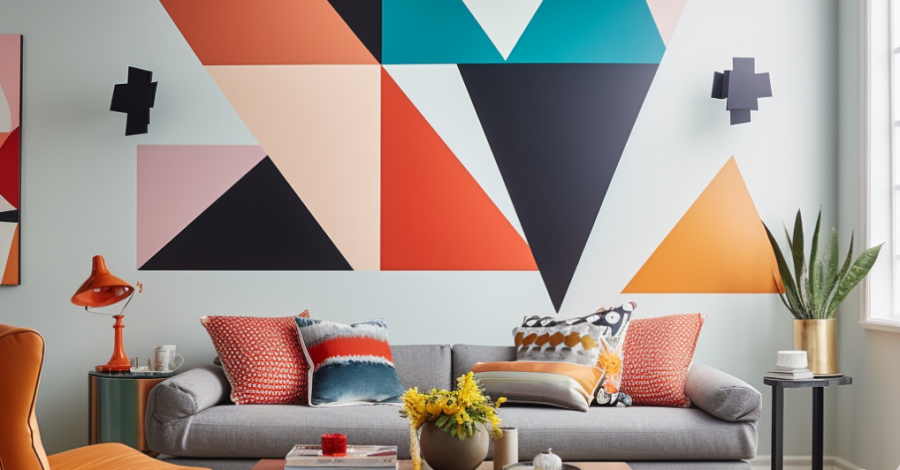 Take your geometric game a step further by incorporating a splash of color. Imagine vibrant triangles in shades of teal, yellow, and coral against a neutral background. The marriage of precise shapes and vivid hues creates a visual feast that transforms your walls into works of art.
2. Ombre Elegance: Shades of Grace
Gradient Magic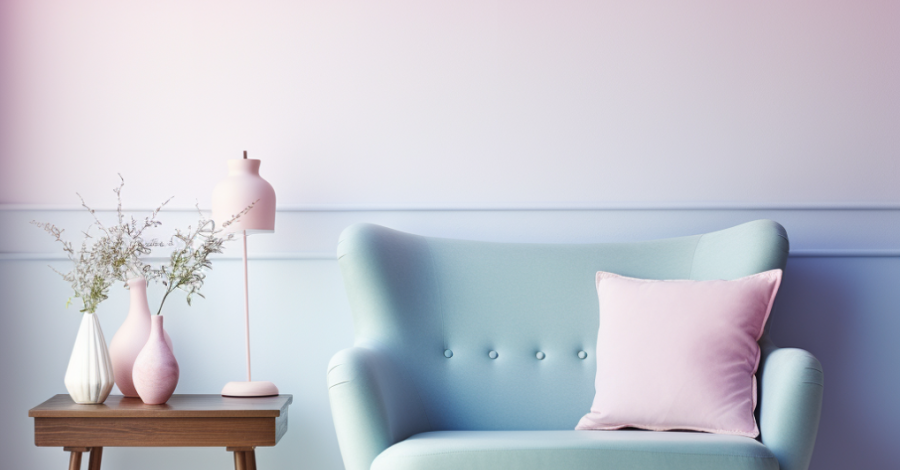 Ombre isn't just for hair—it's also a gorgeous way to add depth and elegance to your walls. Transition from one color to another in a soft gradient that creates a serene and mesmerizing effect. Ombre elegantly blends multiple shades, allowing you to play with the entire spectrum.
Subtle Drama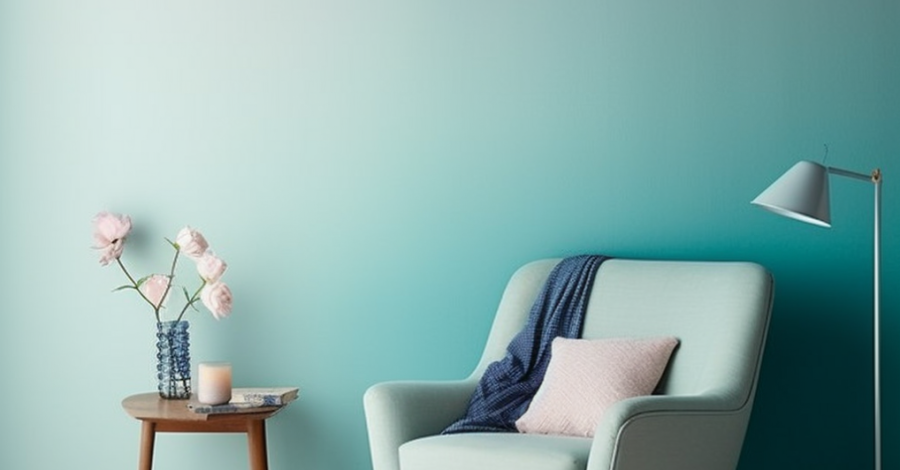 Want a touch of drama without going overboard? Opt for a monochromatic ombre effect. Imagine shades of gray blending seamlessly from light to dark, giving your walls a sophisticated allure. This subtler approach still manages to capture attention with its understated beauty.
3. Whimsical Murals: Artistry Unleashed
Your Wall, Your Canvas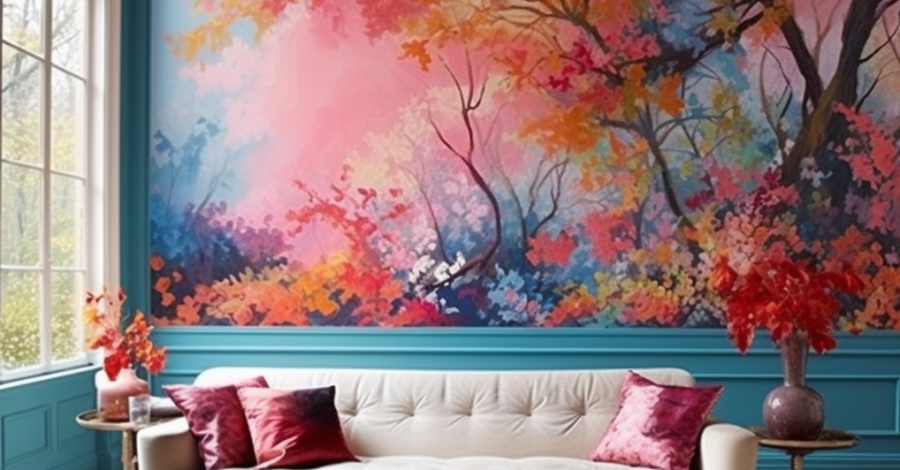 Why settle for blank walls when you can have a piece of art that tells a story? Murals are making a comeback, and they're not just for museums. Imagine your favorite memories, a serene forest, a cosmic galaxy, or an abstract explosion of color—all painted right on your walls. The possibilities are as limitless as your imagination.
DIY Delight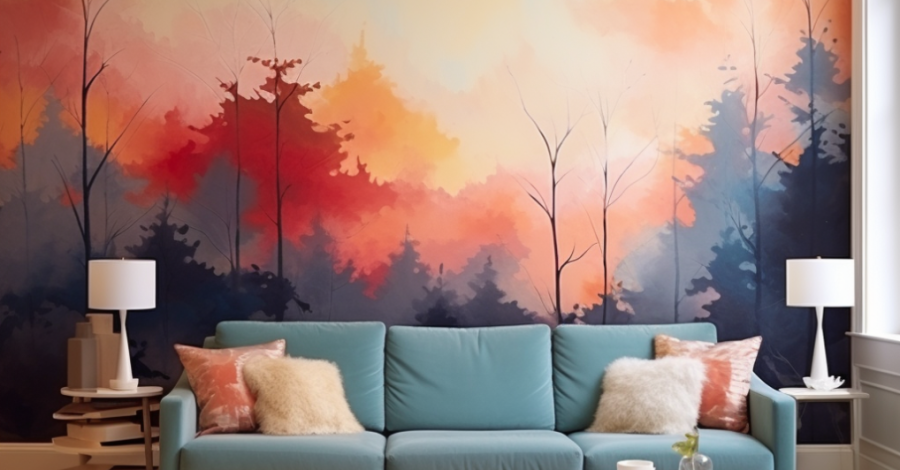 You don't have to be Picasso to create your mural. Embrace your inner artist by designing a mural that reflects your style. From simple shapes to intricate details, every stroke is a testament to your creativity. Not only does a mural enhance your space, but it also becomes a conversation starter for guests.
4. Terrazzo Temptation: Textured Delights
Play with Texture
Terrazzo, once a flooring favorite, is now taking walls by storm. This textured trend brings depth and character to your space. Imagine a playful mosaic of colors and textures that instantly becomes a conversation starter. Terrazzo captures the essence of abstract art while adding a tactile dimension to your walls.
Modern Mosaic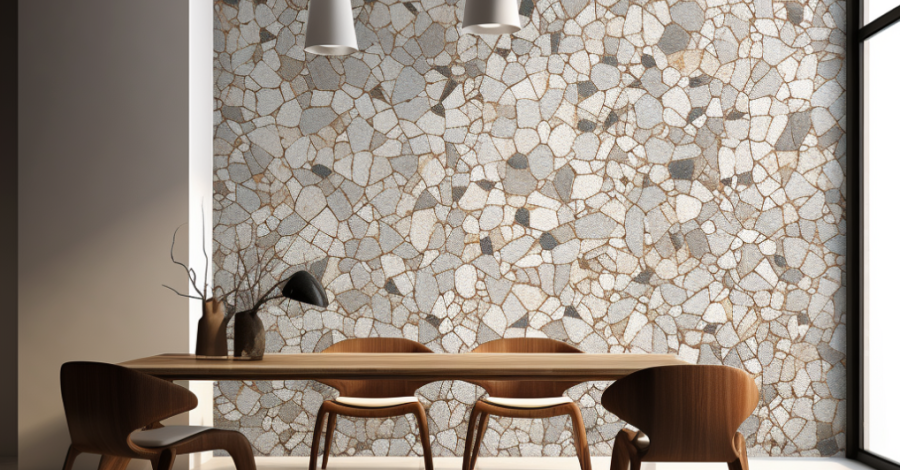 Transform your walls into a modern masterpiece by replicating the charm of terrazzo. The irregular patterns and unique combination of materials lend an artistic touch that's both trendy and timeless. The result is a sophisticated yet approachable design that effortlessly elevates your interior.
5. Floral Fantasy: Nature's Brushstrokes
Blossoming Beauty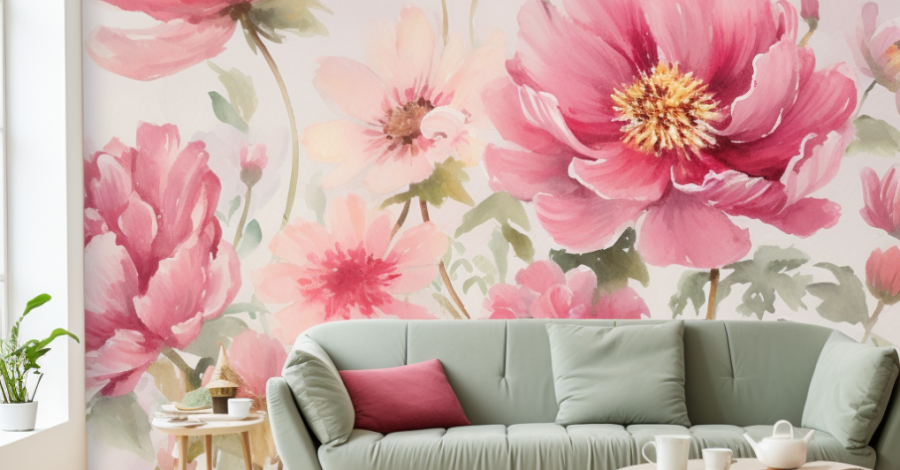 Bring the outdoors in with a floral-inspired paint design. Delicate petals, vibrant blooms, or even a sprawling vine can infuse your walls with nature's beauty. This trend is like having a perpetual garden inside your home, offering a fresh and inviting atmosphere.
Watercolor Wonders
For a dreamy effect, consider watercolor-style flowers. Soft edges and subtle blends of colors create an ethereal atmosphere that's perfect for relaxation. Imagine waking up to a wall that embodies the calm and tranquility of a watercolor painting.
Conclusion
And there you have it, design aficionados—creative and trendy wall paint design ideas that will breathe life into your space. Whether you're infusing geometric glam, embracing ombre elegance, unleashing whimsical murals, succumbing to terrazzo temptation, or adorning your walls with a floral fantasy, the possibilities are endless. Your walls are no longer mere surfaces; they're expressions of your style, personality, and artistic flair. So, grab those brushes, choose your palette, and let your walls tell a story that's uniquely you. Get ready to transform your space one brushstroke at a time!