International Civil Engineering Conferences 2022
Global Conference on Civil Engineering is a world-leading forum for academia and industry to meet, publish results of research and technical advances, and share knowledge in the Civil Engineering community. Launching its inaugural edition, civil engineering conferences 2022 promises a high-quality and technically-focused program. Across three days of the conference, you will benefit from the chance to attend multiple sessions with presentations of peer-reviewed papers, plus keynote addresses from thought leaders joining the conference from across the globe. The CECONF organizing committee encourages submissions for presentations in the form of oral presentations, poster displays, or live-stream virtual presentations. We look forward to bringing our highly regarded 3-day knowledge-sharing platform to Oxford-UK on 03-05 June 2022.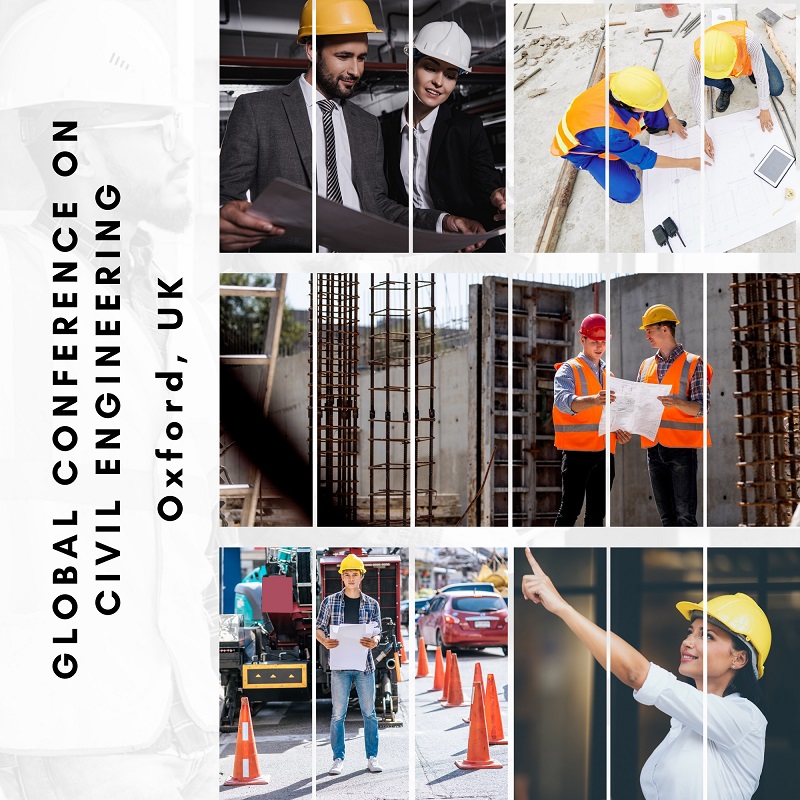 Key Information
Global Conference on Civil Engineering
Networking
Attending the civil engineering conferences 2022 will provide an opportunity to network and share thoughts on recent advances with other academics and experts in the same or similar fields.
City Tour
The organizing Committee will offer all participants a city tour free of charge, so learn about Oxford's vibrant past and present, with a friendly local guide.
Invitation Letter
If you require a visa, we advise you to obtain and submit an official Letter of Invitation from the conference organizers to help facilitate the visa process.
Learn More About Civil Engineering conferences Topics
The civil engineering conferences 2022 encourages all to present their recent research work. This conference is considered a prestigious event organized with the motivation to provide an excellent international platform for academics, researchers, managers, industrial participants, and students to share their research findings with global experts. All full paper submissions will be peer-reviewed and evaluated based on originality, technical and/or research depth, accuracy, and relevance with the theme of the conference.
The conference is seeking submissions related to the following conference topics: Civil engineering, Mechanics of Materials, Damage and Fracture Mechanics, Foundation Engineering, Soil Reinforcement and Geosynthetics, Earthquake Engineering, Computational Mechanics and Modeling, Railway Bridges, Environmental Engineering, Water Resources Management and Transportation Engineering . Other related tracks and topics will also be considered.
CECONF
Avenues for Publication of Your Research Work
The Global Conference on Civil Engineering offers a unique opportunity to get your work published and viewed by thousands of peers, scholars, and members of academia across the world. We are committed to support you through your journey in research publication.
Conference Proceedings with ISBN
Digital Object Identifier (DOI) from CrossRef
Proceedings submission to Google Scholar for Indexing
Publication opportunities in various Scopus and international indexed journals
Publication at Open Access Book
Plagiarism Policy & Publication Ethics
The Global Conference on Civil Engineering follows strict anti-plagiarism policies and, as such, checks every submission for plagiarism using Crossref Similarity Check Powered by iThenticate. All articles submitted to the conference first undergo a plagiarism check before being sent to our scientific committee for review. The submission will be automatically rejected at any time if found plagiarized. If you'd like to find out more information about the iThenticate software, click on the following link: https://www.crossref.org/services/similarity-check/
About Conference
Registration
Teams of 3+ participants can receive a special discount. Contact us at info[at]ceconf.org to claim it.
In order to register for the CECONF, you are required to create an online account on the civil engineering conferences website. If you are an author and already created an account for paper submission, just login into your account and finalize your registration.
If you wish to join the conference as a Listener, you need to first create an account by filling out the form. Then you can log in by the assigned Username and Password and make the payment.
Early Registration
Deadline: 28 February 2022
Authors (Students): £145
Authors (Regular): £195
Listener: £100
Virtual Delegate: £120
Extra Paper: £75
Late Registration
Deadline: 23 May 2022
Authors (Students): £185
Authors (Regular): £ 230
Listener: £120
Virtual Delegate: £ 140
Extra Paper: £ 75
The conference Organizer would also like to offer the participants
One – Day City Tour Free of Charge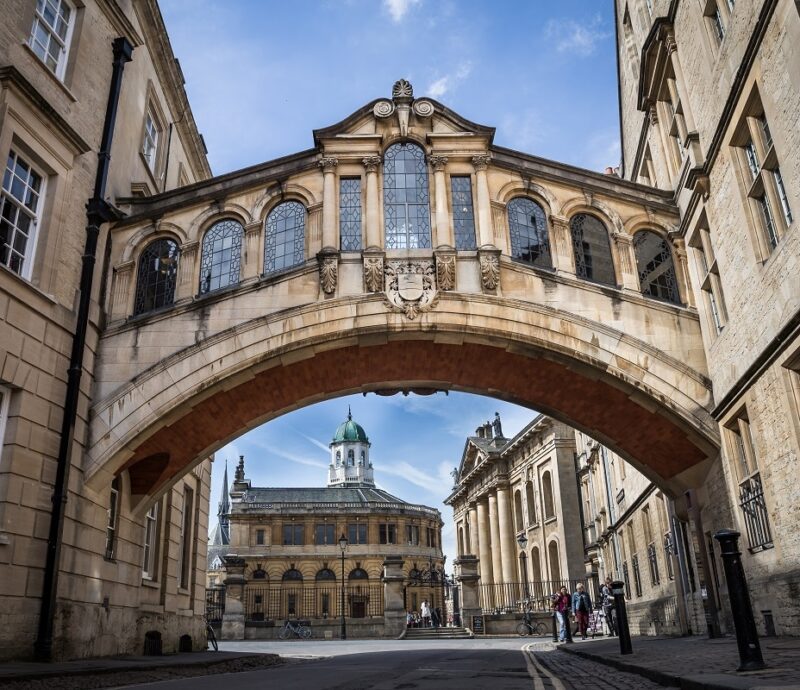 Discover Oxford
Oxford is a diverse and historic city, just a short distance to the west of London. It's a major British and European centre for the arts, science, technology and innovation, and a fantastic place to live and study. For centuries, scholars, artists, writers, scientists and film-makers have found inspiration in Oxford's spectacular architecture—the city's famous 'dreaming spires'. Oxford's complex history has given rise to its unique character. Around the splendid, medieval core of the ancient University and its colleges, there's a bustling, welcoming modern city.
Oxford is one of the most culturally diverse cities in the UK, with a vibrant and cosmopolitan community. Home to two major universities, it has some 40,000 students, almost a quarter of the city's population, who come from all over the world. In Oxford, you're never far away from green spaces—there are parks, gardens and meadows throughout the city, which is also surrounded by rolling countryside. The rivers running through the city give rise to Oxford's famous traditions of rowing and punting, with miles of scenic waterways to enjoy.